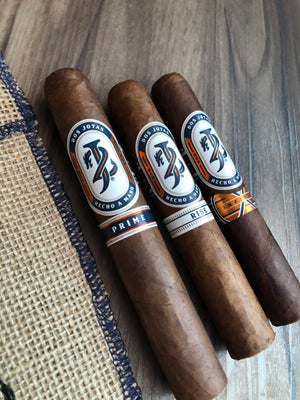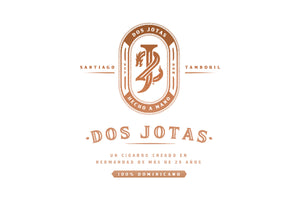 Dos Jotas represents an opportunity to celebrate Dominican Republic at its best with exquisite boutique cigars, from the sowing and cultivation of the best Dominican tobacco in the Cibao Valley, like this; like the artisan work of those who intervene in the whole process.
It is then an opportunity to celebrate an exquisite 100% Dominican artisan tobacco.
Created by a brotherhood of more than 25 years, made by brothers and for brothers.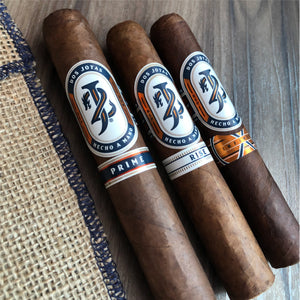 Dos Jotas Cigars
"Prime" is a handmade boutique cigar. A mature cigar which has a great flavor with a medium high strength. Available in 3 vitolas
"Rise" is a limited edition, hand twisted and aged for over 4 years creating an excellent aroma and a very special smoke, resulting in the perfect definition of a medium smoke.
"Infinity" made by hand, has more than 1 year in aging room. It is a light cigar to please the demanding taste of those looking for a stronger smoke, adding light tobacco to the blend.
Buy